SAMPRID INFRA - CREATORS FOR NEXT GENERATION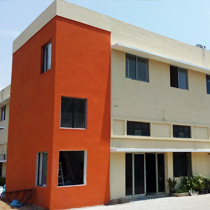 To perform for our clients the highest level of quality construction services at fair budgeted cost.
To maintain the highest levels of professionalism, integrity, honesty and fairness in our relationships with our clients, suppliers, sub contractors and professional associates.
More...
To be a company that is in a position to take up any challenge in the construction industry
To achieve 'bringing dreams to life' with our clients and all involved.
More...